Would you like to help shape the future of our Community? Nueva Esperanza is currently seeking diverse and passionate individuals to join our Board of Directors.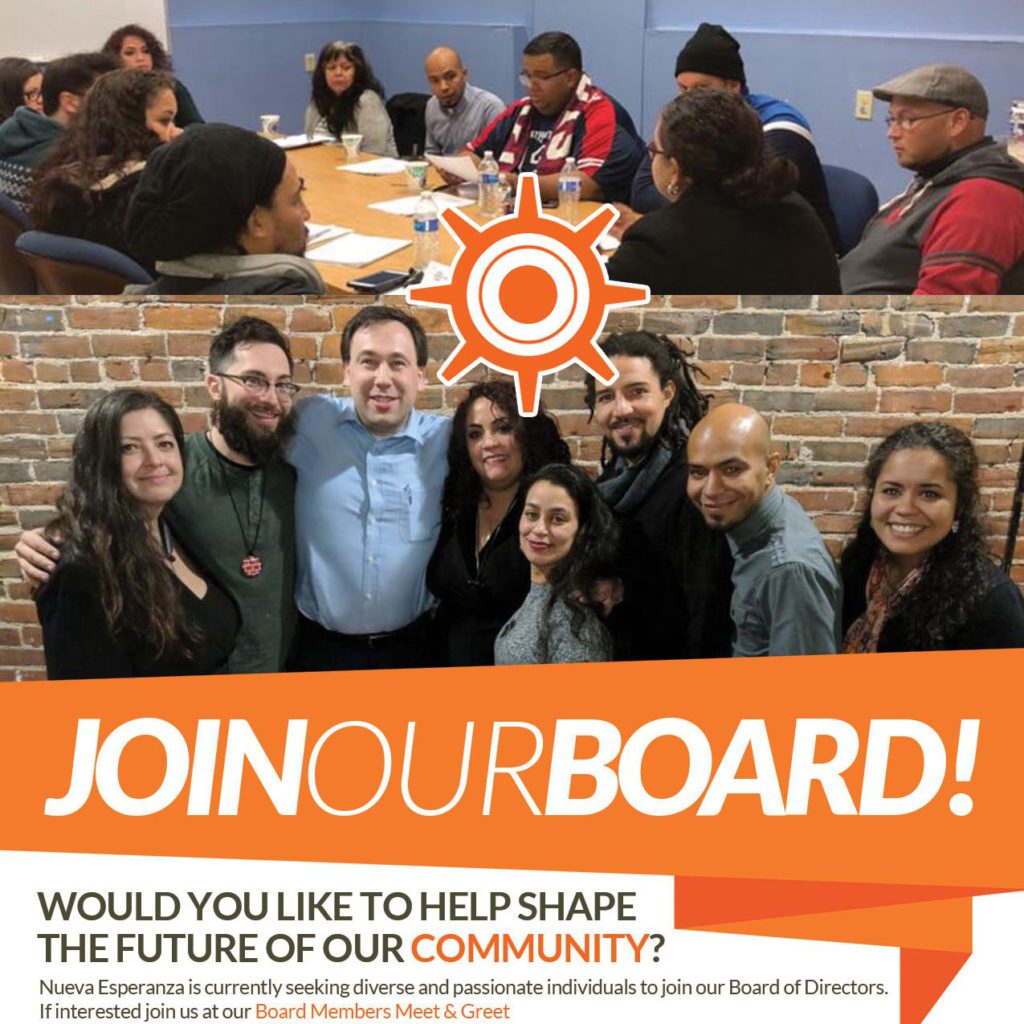 If interested join us at our Board Members Meet & Greet
Date: Thursday, November 19, 2020
Time: 6:00pm
Location: El Mercado, 413 Main Street, Holyoke MA01040
Nueva Esperanza Inc. promotes and facilitates programs that enhance economic and community development, social justice/equity, educational attainment, civic engagement, leadership, and cultural identity.
Please be advised of the following COVID-19 Safety and Health measures:
Social distancing – Minimum 6 feet apart
Masks required and no physical contact
Sign-in protocols will be strictly ensured for the purpose of contact tracing
Your safety is our concern
If you have any further questions please call us at 413-437-7666 or email us at info@nuevaofholyoke.org