Meet the Board of Directors of Nueva Esperanza, Inc. Any person interested in becoming a member of the Board of Directors to advance the mission and vision of Nueva Esperanza, Inc., please send a letter of interest to info@nuevaofholyoke.org.
The Board of Directors meets the third Wednesday of every month, 401 Main Street, Holyoke, MA 01040.

BOARD PRESIDENT & CHAIR, BOARD OF DIRECTORS
Jason Ferenc, a graduate of UMASS Amherst, and an attorney in the bar since 2012, Attorney Ferenc works for Virgilio Property Management Inc in Holyoke. Attorney Ferenc, has served on Town Council Boards and various other commissions and has a wealth of nonprofit and property/real-estate law behind his belt. Attorney Ferenc has also served as the attorney for the Greater Holyoke Rental Housing Association, and in his free time enjoys reading and giving back to the community.
Yanina Vargas (Vice President), Stephen Huntley (Treasurer), Alan Gilburg, Frank Dailey, Edgar Robles, Christina Bordeau, Jorge Colon, Melvin Sanchez, Natasha Falcon
Juan Sanchez is a lifelong resident and community activist in Holyoke. He has an Associates Degree in Education from Springfield Technical Community College (STCC) and hopes to pursue his Bachelor's Degree.
Juan's passion is with grassroots community organizing. He has worked on numerous campaigns and initiatives throughout the city and the region to help advance progress on issues impacting marginalized communities which include issues of homelessness, economic and workforce development, LGBTQ equal rights and opportunity, and social equity. He states that his passion comes from his own personal experiences and gives credit to those he recognizes as community mentors during his upbringing. Juan currently works for Cambridge Credit Counseling.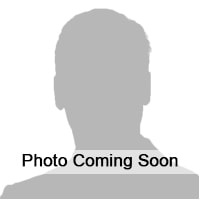 BOARD VICE PRESIDENT, BOARD OF DIRECTORS
Nathalie Vicencio is a civil rights activist working with fair housing organizations to protect the livelihoods of Massachusetts' most vulnerable people. But Nathalie is more than a fearless protector; following in the footsteps of her father, world musician Mauricio Vicencio, Nathalie has become a consciousness awakener and arts advocate, connecting with her ancestral Andean roots through music, poetry, theater, plant medicine, and earth wisdom.
Nathalie earned an Associate Degree in Liberal Arts & Sciences at Holyoke Community College and a BA in Liberal Arts from Bay Path University. She is a certified mediator and brings over 16 years of experience as a housing counselor in MA. Nathalie is bilingual (Spa/Eng) and has provided interpretation and translation services for different entities in MA.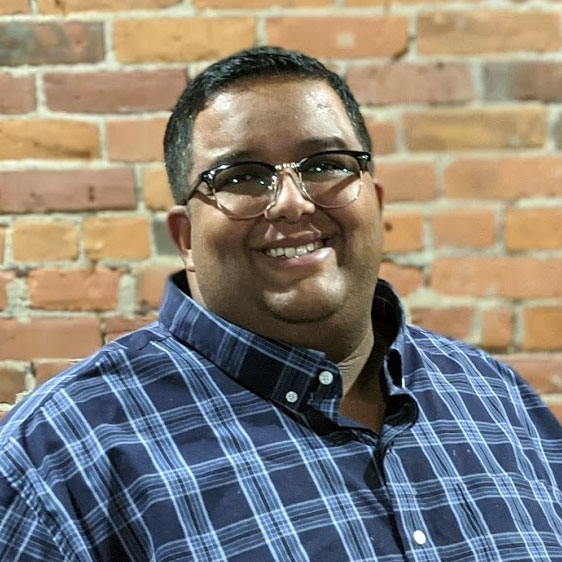 Sammy has been a resident of Holyoke, MA for over 20 years. He is the media director and community liaison for the Apostolic Christian Church of Bethsaida located in South Holyoke. With Sammy's help, the church has launched several community outreach and service program activities including the Back 2 School Fair and Feeding the Needy. At the Back 2 School Fair over a thousand families of low to medium income are provided with backpacks full of school supplies in the hopes of alleviating the financial burden of sending children back to school. Feeding the Needy is a program that offers the less fortunate a free meal and clothing in the greater Holyoke area. Their outdoor events are held 4 times a year. Since its inception in 2010 they have served hundreds of families in South Holyoke and the rest of the community.
Professionally, he is the Marketing & Web Manager of JC Danczak, Inc. He joined the business in 2001 and has built 4 thriving online eCommerce websites that cater to the product packaging needs of thousands of businesses across the US, Canada & Puerto Rico. Mr. Mateo has an associate's degree in IT services, however has specialized in working in the Graphic and Web Design industry for over 20 years in his own business Pro D'ZYNES and if you could not tell he is a professional drummer as well.
BOARD SECRETARY, BOARD OF DIRECTORS
Dan is a glassblower and arts educator. Beginning a career through internship in a public access glassblowing studio in Boston, MA, Dan pursued art and design for a Bachelor's degree from Hampshire College. He landed in Holyoke in 2013 to co-found Brick CoWorkshop, an art and design based workspace in the downtown area, where he maintains a personal glass-working studio.
Dan also works as art teacher at The CARE Center, where he leads young mothers through art making and art history lessons. He particularly enjoys leading the students in an eight-week glassblowing class once per year.
Dan brings creative talents to the table, as well as a keen determination to uphold the history and longevity of Nueva Esperanza, Inc. as a force that serves and advocates for the community.

Kayla has over 12 years of experience in finance and operation management. She received an Associates Degree in Criminal Justice from Holyoke Community College and a Law Enforcement Certificate. Her hobbies include co-ed volleyball and supporting her children's sports (MMA, Basketball and Fitness Training). Her favorite quote is "A girl should be two things, who and what she wants"

Kayla is a welcomed asset to the Nueva Esperanza team. Kayla, is a Holyoke native, homeowner and a wealth of knowledge and experience concerning financial systems, accountability and transparency. Having worked as the Deputy Treasurer for the City of Holyoke. Kayla, is a mother of a daughter and two amazing young boys who attend the Holyoke Community Charter School.